(Plăcintă cu brânză și zacuscă)
Serves 6
Ingredients:
400g puff pastry dough
150g grated cheese
1 egg
salt and freshly ground pepper
optional: fresh thyme
Instructions:
1. Preheat the oven to 180°C (350°F) and line a large tray with baking paper.
2. Using a rolling pin, roll out the puff pastry dough into a rectangle, then cut it into 12 equal squares.
3. Divide the contents of Raureni zacusca jar into 6 of the squares.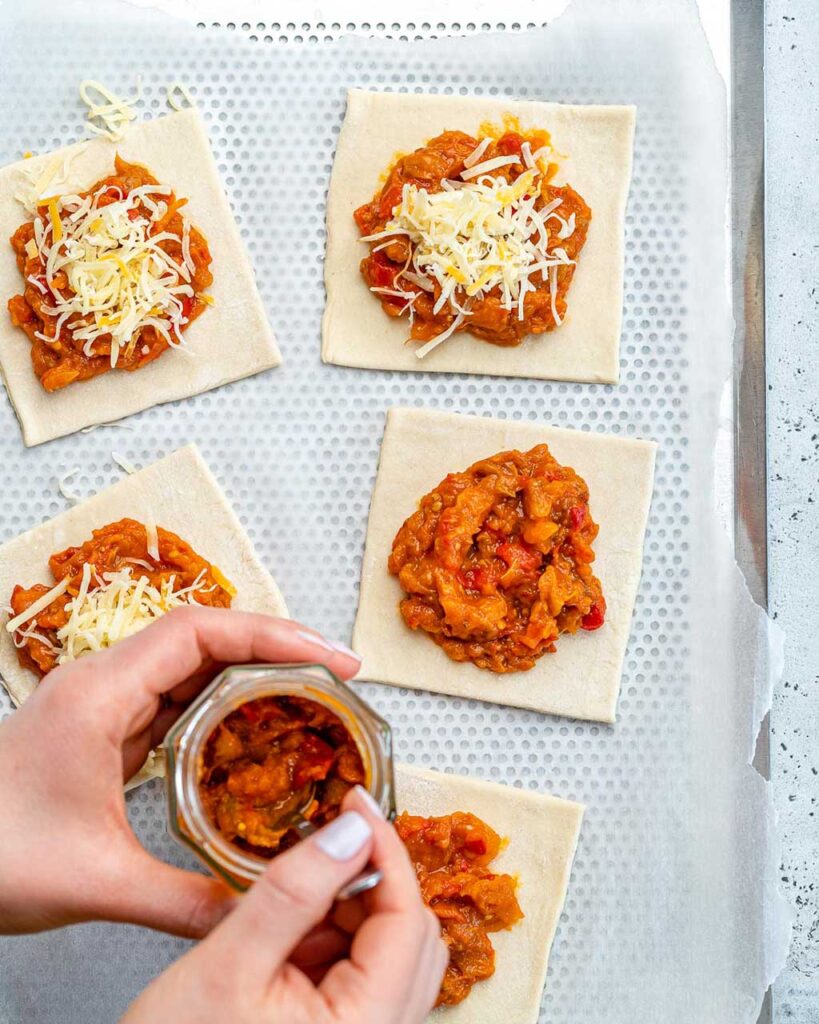 4. Sprinkle half of the grated cheese over the zacusca.
5. Then cover the 6 filled squares with the remaining squares, and seal the edges by pressing lightly with the tip of a fork around the square.
6. Make a small cut in the middle of each pie, then brush the egg wash onto the surface and sprinkle with the remaining cheese.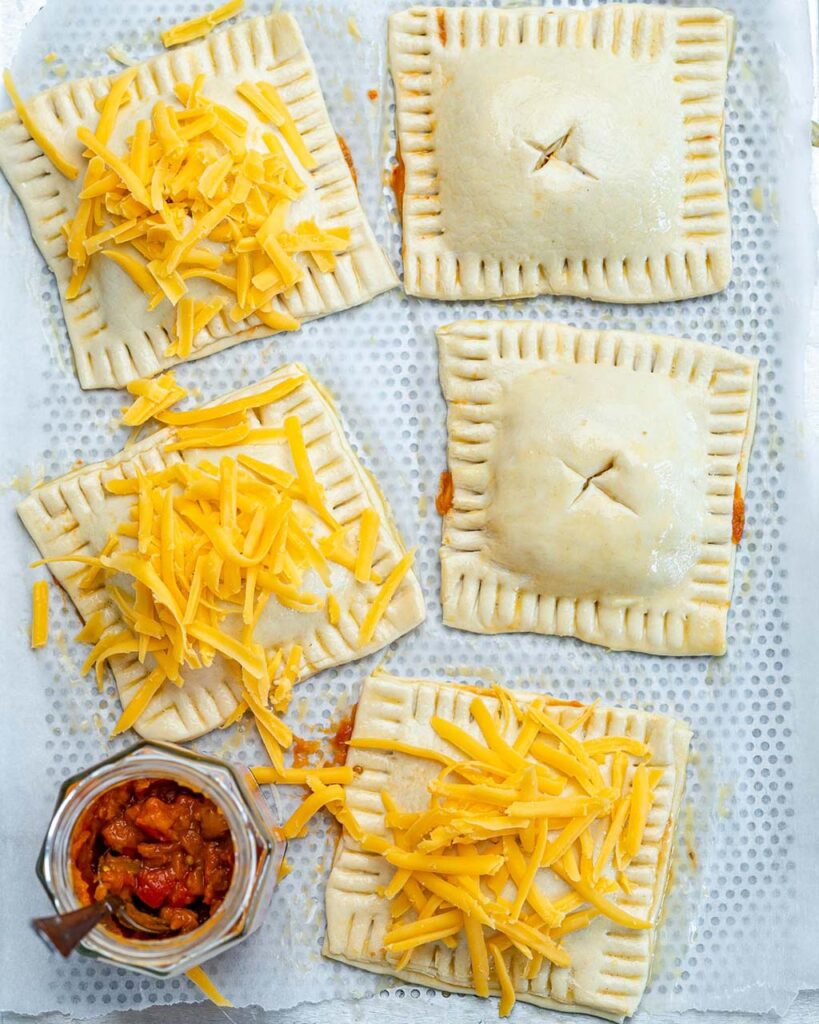 7. Bake for 12-15 minutes, or until the pies are golden and crispy on the outside.
8. Sprinkle with salt and pepper flakes, then serve immediately.
Bon appétit, or as you might want to say in Romanian, "Bucura-te de masa ta!"